 The Food Truck Scholar Podcast
Where food, business, and stories collide.
Meet your host, Dr. Ariel D. Smith!
Dr. Ariel D. Smith is the founder of The Food Truck Scholar and the host of its podcast of the same name. Dr. Smith's research examines the role of the food truck industry in American Culture and African American entrepreneurs' experiences and involvement in the mobile food industry specifically.
After meeting so many incredible food truckers from all backgrounds who do not have a platform to share their stories and connect with others, Dr. Smith saw an opportunity to be a part of the solution.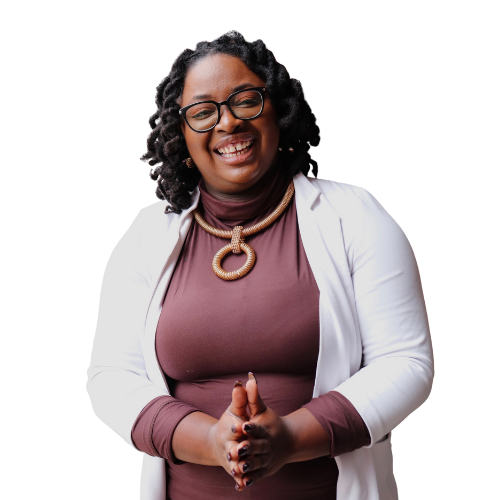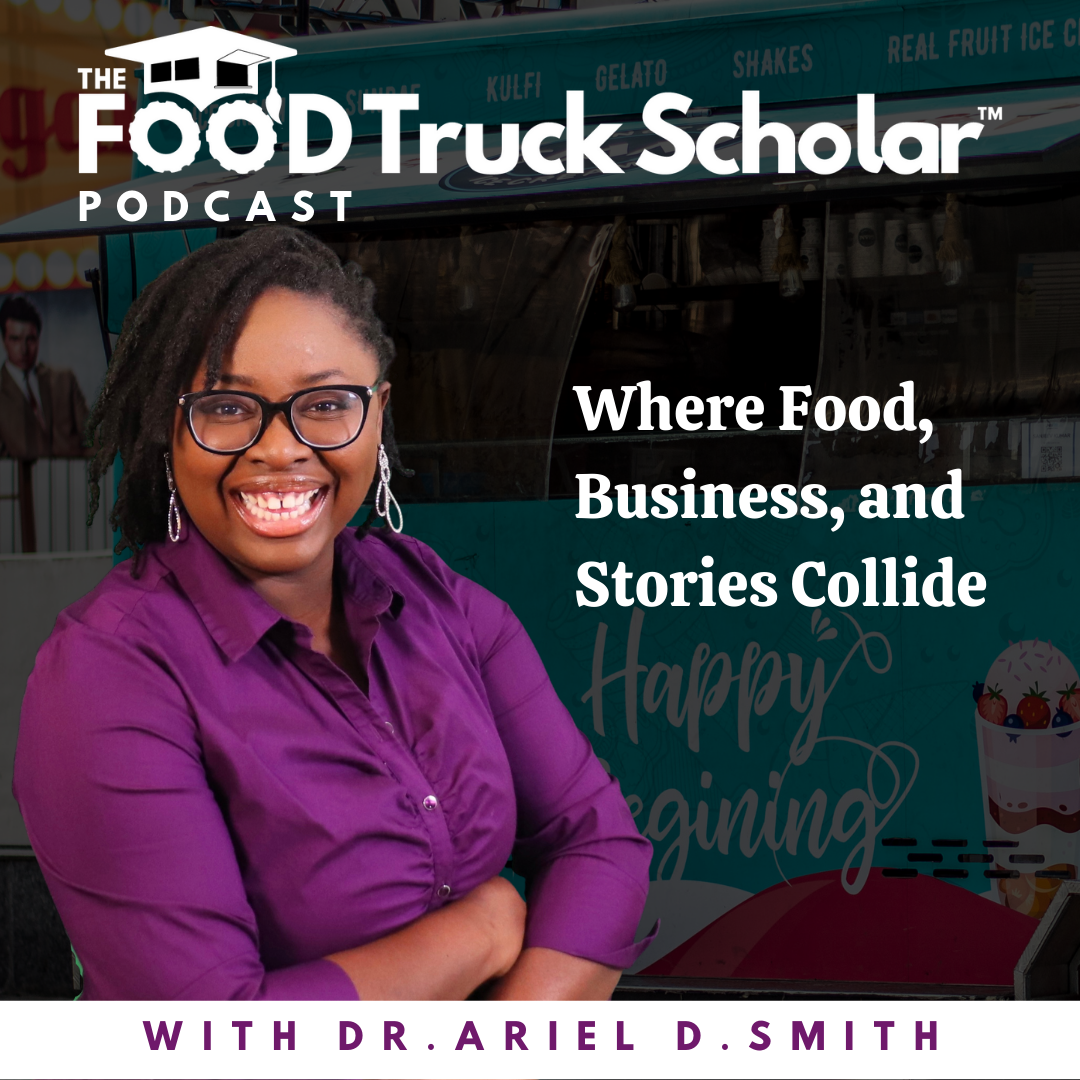 Since the launch of the brand and podcast in June 2018 and March 2019 respectively, Dr. Smith has been invited across the United States and internationally meeting food truckers, serving as an expert panelist and contributor, presenting at institutions, summits, conferences, and expos regarding the expansion of the food truck industry and its people that we have come to know and love.
Dr. Smith's main mission through The Food Truck Scholar is to amplify food truck stories that are often unheard, educate on current trends, and inspire anyone to pursue their passions- whether food truck related or not.
I happened upon this podcast about a few years ago and it has been a gem! I learned so much from being apart of this community. As a new food trailer owner, I was lost on many of the nuances of food trucking. This podcast has grown me as a food trucker and I'm well on my way to success. From the contacts I have made through this podcast, I had my best day ever and sold out!!! Thanks for what you do and keep up the amazing work!
Ya'Ron Brown, Southern Roots Backyard BBQ
Podcast Listener & Guest
I'm a bit of a foodie, and I love trying FoodTruckScholar when I travel. I love how The FoodTruck Scholar interviews owners from across the US, especially those who otherwise wouldn't have a platform to promote their business. I've tried several of the food trucks she's featured from LA, and plan to try others. Thank you so much for why you're doing! My family and I love the show!
Dr. Amber Johnson
Podcast Listener
Words can't say enough about how helpful and resourceful the podcast is. I am currently on my journey into the food truck world and without her podcast I wouldn't be this far along. She put me in contact with @PopGoesTheWaffle who helped me get my food truck vendor drawings approved in Florida. Also her episode with @JackpotChicken help me save some money after I bought his book. All of the episodes are filled with knowledge and is worth the listen too. I look forward to hearing the podcast more than my favorite tv shows because it's helping me and I am sure so many other people. Absolutely DOPE and UNIQUE!!!
MJ Dixon, Fulton Ave BBQ & Catering
Podcast Listener