Founder to Join Wake Forest Entrepreneurship Faculty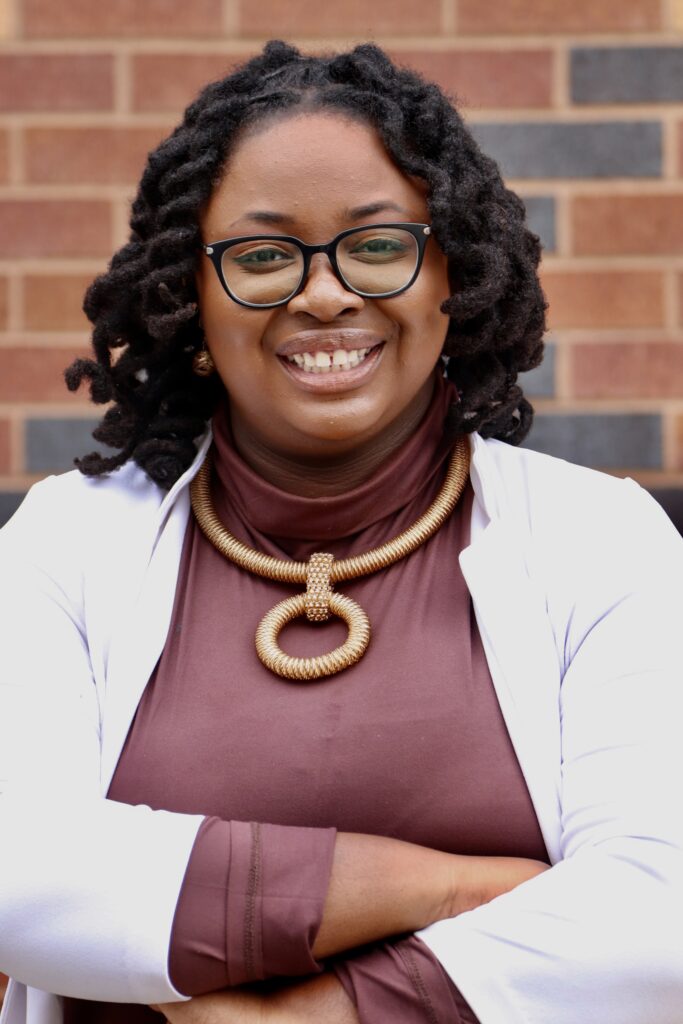 West Lafayette, IN— Jan. 30, 2023 — Ariel D. Smith, founder of The Food Truck Scholar and Scholar-in-Residence at Purdue's Black Cultural Center is joining the Center for Entrepreneurship faculty at Wake Forest University in Winston Salem, NC.
Beginning this fall, Smith will be teaching three courses for the Center, including Entrepreneurial Marketing and Black Entrepreneurship in America.
At Purdue, Smith has been the Scholar-in-Residence of the Purdue Black Cultural Center since 2019 and was formerly an instructor of African American Studies and American Studies in the College of Liberal Arts. She will continue her role as Scholar-in-Residence at the Purdue Black Cultural Center through May 6.
"When I learned that Wake Forest's entrepreneurship program centered the liberal arts, I was truly amazed and excited to see a university take this approach towards entrepreneurship education" Smith said. "I am excited to be joining a phenomenal team of teacher-scholars and to learn more about the Winston-Salem community."
Smith has gained national attention for The Food Truck Scholar, a media and educational platform serving the food truck industry with a primary focus on Black food truck entrepreneurs. Smith founded The Food Truck Scholar in 2018, initially as a way to simply provide visibility to Black entrepreneurs in the rapidly growing mobile food industry. With the launch of its flagship podcast in 2019, The Food Truck Scholar has become a top choice for current and aspiring Black food truck owners and audiences around the world to learn about the food truck industry. Her academic and public work on food truck enterprises has been cited and featured by The Guardian, Hunter College NYC Food Policy Center, ReThink Food, Whetstone Magazine, Cuisine Noir Magazine, and The Coalition for Food and Health Equity among others in addition to being named one of TimeOut Magazine's "15 Black Trailblazers Who Are Changing How We Eat and Drink in 2021."
Smith earned a Doctor of Philosophy in American Studies from Purdue University this past fall, where her dissertation is one of the first major works to document the experiences of Black food truck owners. Smith also holds a Master of Education (Learning, Diversity, and Urban Studies) from Vanderbilt University and a Bachelor of Science in Management from the University of Alabama at Birmingham. Additionally, Smith completed studies from Purdue Krannert School of Executive Education, University of Alabama's Culverhouse School of Accountancy, and Auburn's Government and Economic Development Institute.
The Center for Entrepreneurship at Wake Forest University seeks to educate and inspire entrepreneurial leaders through engaged teaching, coaching, and mentoring within a robust and vibrant entrepreneurial culture. Winner of the 2023 Pedagogical Innovation of the Year at USASBE (United States Association for Small Business and Entrepreneurship), Wake Forest has been recognized as a national leader for graduating students who have experienced the entrepreneurial life cycle– they will move from idea to concept, venture to scale and then to harvest. Housed in the College of Liberal Arts, the Wake Forest Center for Entrepreneurship aims to be a model by which other liberal arts entrepreneurship programs are measured by 2025. To learn more about the Wake Forest Center for Entrepreneurship, visit https://entrepreneurship.wfu.edu/about/